Pastor Rob Douglass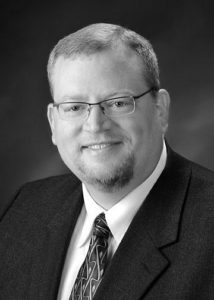 We're pleased to announce Dr. J. Robert Douglass as incoming senior pastor of Dillsburg BIC Church.
Pastor Rob is currently a Professor of Theology at Winebrenner Theological Seminary with 15 years of pastoral experience in the Brethren in Christ and other denominations. Through a prayerful, multi-round search process, our leadership connected deeply with Rob's heart for teaching and practical approach to reaching out, along with his strong educational and experiential qualifications. His wife, Chris, is a Registered Nurse and they have three children, Rebekah, Andrew, and Julianne.
Following an upcoming faculty term at Winebrenner Seminary, Pastor Rob will begin his service at Dillsburg BIC in the summer of 2017. The interim period will be led by our current interim pastor, John Reitz.
We are so grateful for God's provision in both of these leaders, and look forward with anticipation to God's work here in the days ahead.